Challenge
Supporting schools in being the best the can be isn't easy. It's why we constantly as "what if?" and never stand still. We're always looking for that next great idea or subtle service tweak to customer experience. We don't believe in transactional partnerships; we're here for the long-haul to support our customers and clients, day in, day out.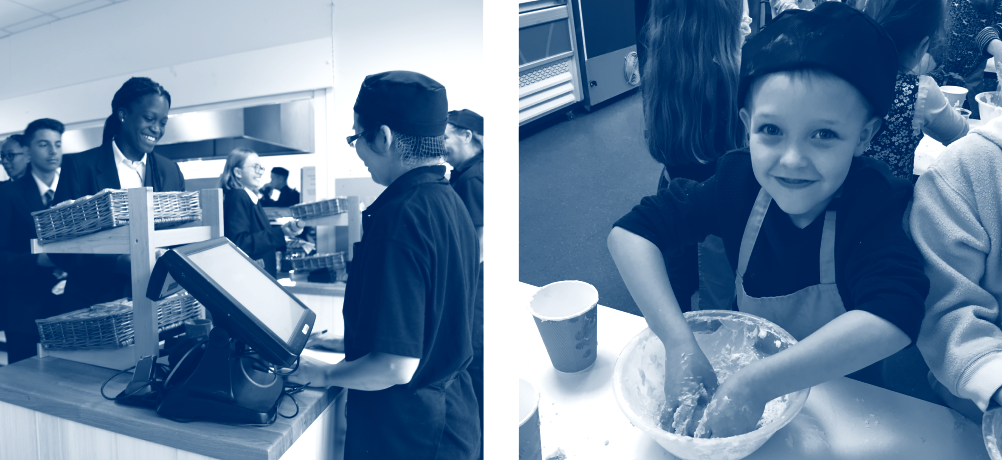 Approach
By working closely with our customers and clients, we look to provide a personalised service for each of our restaurants; by looking at all aspects, from menu ingredients through to queue flows and seating arrangements. Our expertise is in providing fresh exciting food to hungry students in short time windows and we do this by constantly reviewing our service, every day.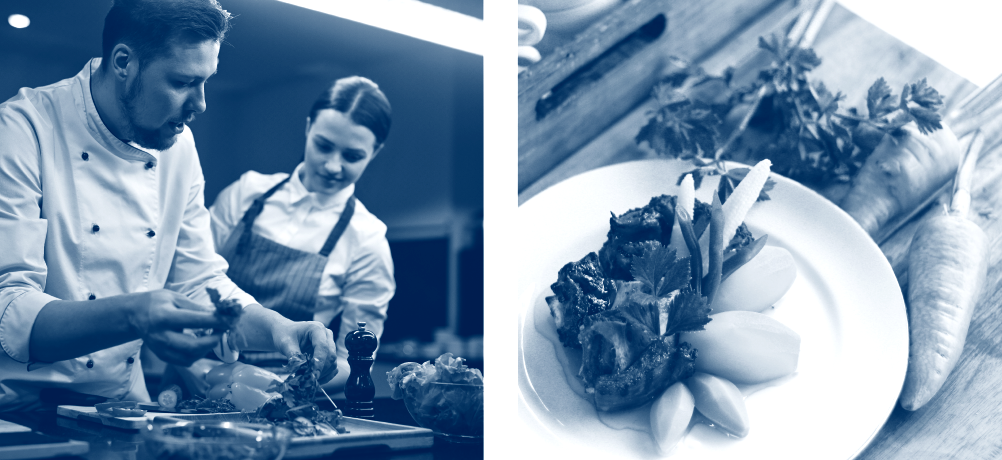 Results
As a result of emphasising service flexibility, we've got loads of examples where we've made sure that everyone can enjoy our food. At one site, we purchase single portions of vegan cheese especially for just one of our customers. Constantly reviewing queue times and monitoring till throughput ensures that if we feel that service would improve, we redesign the queue flow or add till points. We also have self-serve tills in operation, similar to the ones used in supermarkets, allowing customers to quickly scan and pay for their meals and giving them time to enjoy the rest of their break.
We're always looking to go that extra mile for our clients, as evidenced by fantastic feedback received from the Headteacher at a recent mobilisation:
"Both staff and students have taken the time to praise the meals and to say how much better they are than last year's offering. I was speaking to a colleague yesterday who said that the meal in the canteen is one he would happily pay for on an evening out – he referred to it as "gastro pub quality".
The Area Manager has been absolutely amazing and has been very understanding with our obvious trepidation following the experiences we had with the previous contractor. He has dealt with every issue professionally and I cannot praise him enough.
Thank you for the work put in by your team to get this partnership off to such a positive start."